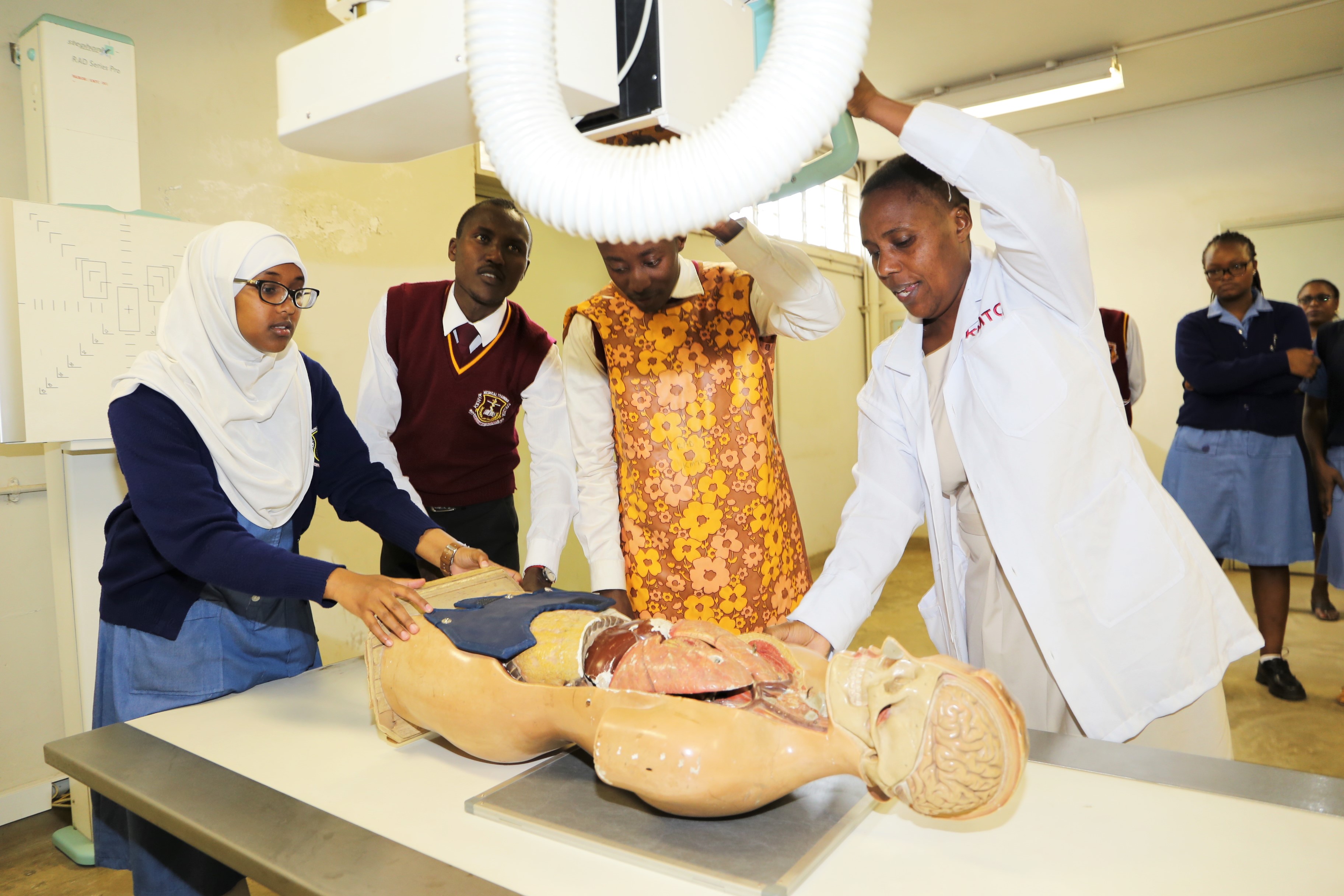 Welcome
The faculty has two departments, the Department of Medical Laboratory Sciences and department of Radiography and Imaging/Medical Imaging Sciences.
Department of Medical Laboratory Sciences Medical Laboratory Technicians perform chemical, hematological, immunologic, histopathological, cytopathological, microscopic and bacteriological diagnostic analyses on body fluids such as blood, urine, sputum, stool, cerebrospinal fluid as well as other specimen. This cadre works in clinical laboratories at Hospitals, biotechnology labs and non-clinical industrial clinics.
. Department of Orthopaedic & Trauma Medicine Technicians are responsible for gathering images through X-rays, ultrasounds and other equipment. These images are then used by Doctors and other health care professionals to diagnose or more closely examine medical issues, concerns or conditions..
View Our Programs